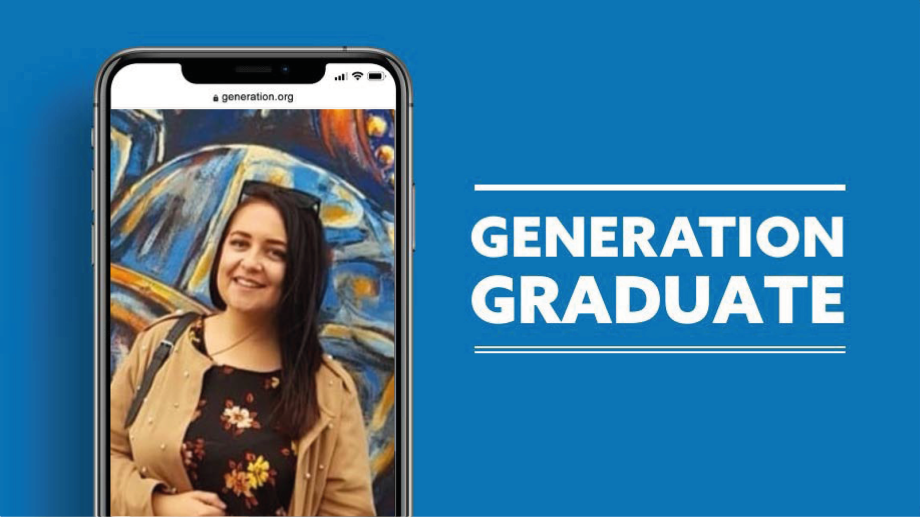 Sarah | Dublin
After being laid off from her radio job due to COVID-19, Sarah was feeling lost. After graduating from Generation, Sarah got a job with WP Engine as a L1 Technical Support Specialist. Read below to hear about how her journey with Generation from November 2020 to February 2021 changed her trajectory.
Return to structure
Before the programme I worked for a radio station and was there five years. Due to COVID I got let go, like an awful lot of people. And then I got this email to join the course. I thought, "what better time to get back into a structure of nine to five, really push my boundaries and learn something brand new". It couldn't have come at a better time because I was kind of getting to the point where I was starting to feel lost and didn't really know what I was doing. I felt like I had so much mental energy that was just going to waste. And I said, you know what, I'll take the leap and join the course. And I've never looked back.
More Highs than Lows
It has been a series of ups and downs, highs and lows, but more highs than lows. The first couple of weeks I feel were very low for me because I was brand new to tech. And the first few weeks, I was like, "what am I getting myself into?" But as the week's went on, I surprised myself with how far I was coming along and how much I was getting into it. And I was like, "I'm actually really, really enjoying this". It was an absolutely amazing journey and now, I'd do it all over again.
Small feedback, big changes
I think the Generation programme was a really good choice for me because I was really struggling with getting employment. As well as the tech skills, Generation offers CV writing workshops, interview workshops, and mock interviews. They really focus on your employment skills to help you get into employment. This was perfect for me because I hadn't done interviews for years. The mock interviews were absolutely amazing, because I didn't realize how fast I spoke. It was such a simple piece of feedback, but something I never would have thought on my own. 
Brand new skills
If I hadn't completed the Generation programme, to be honest, I think I'd still be unemployed. I am unemployed now. But I would not have the skills that I have now, I would still be in the same place that I was 12 weeks ago – applying for jobs not hearing anything back. But now after the 12 weeks on the AWS re/Start course, I have all these brand new skills, soft skills, like interview skills, as well as a whole brand new set of tech skills.
New year, new job
In April 2021, Sarah accepted a role as an L1 Technical Support Specialist in a Dublin with an international tech company.
Interested in joining our AWS re/Start programme? Applications are now open: Apply now!