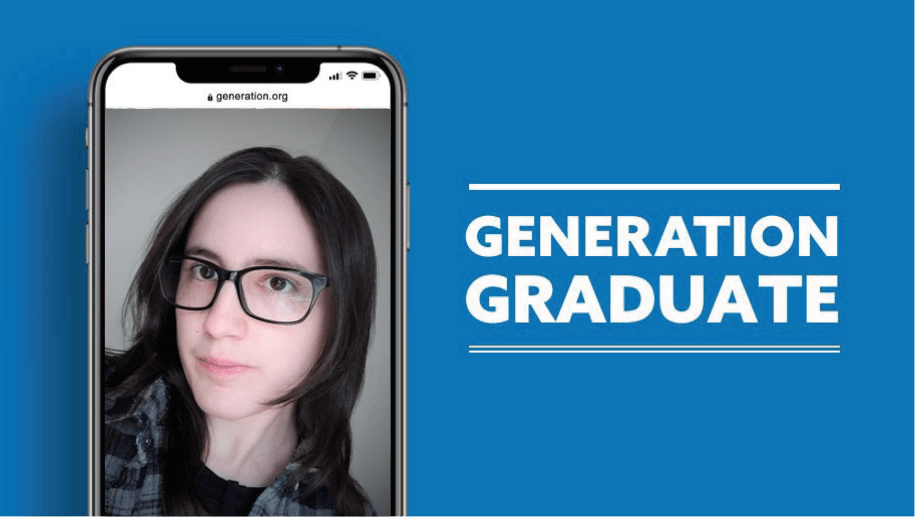 Ailin | Dublin
Before Generation, Ailin was struggling to get into employment and didn't get an interview at all through 2020. Ailin joined Generation from April-May 2021 and since June 2021 has been working as a Customer Service Executive at WorkHuman. Hear more of Ailin's story below:
An Unclear Future
Before the programme my life was in a bit of turmoil. My path felt unclear. Before arriving in Ireland I was studying Psychology at University and working full time. However, I chose to take the leap and start anew here in Ireland. I've been looking for and applying to jobs throughout all of 2020, with not even a single interview being set. My confidence was fading fast. I didn't know what to do next, the Customer Service career was also not on my radar. By pure chance I came across Generation, it sounded interesting enough, and signed up.
Taking the plunge
My experience with Generation was fantastic from start to finish. It was perfectly organised: everything had its place, its time, its purpose. I never felt like I didn't know what would come next, which is something I highly appreciate. I learned a ton of new skills, worked on myself, and met amazing people.
One stop shop
You may think you know what it takes to be a good customer support agent. You would not believe the amount of theory and skills you can learn. The Customer Support programme teaches everything you need to know to succeed as a Customer Support Agent in a real job. Be prepared for a lot of role-playing exercises! Every technical and behavioural skills and mindsets necessary to succeed.
This course taught me everything; from the professional expectations of a Customer Support agent, to the specifics of handling any call, email, chat or social media post. In between, how to collaborate and communicate with teammates and managers, what the issue resolution cycle is and what each step entails in great detail, how to handle customer objections and challenging customers, documenting and ticketing systems, and many, many other things!
A new outlook
I feel Generation had a big impact on my personal life. I was treating myself too harshly over not being able to land an interview on my own, over not having a career path in mind. I also felt that Customer Service was not something that was possible for me to do. The Growth mindset let me see that I really could do it; I just needed a little push and a little support. Now, I feel a lot more confident than before. The oportunity to take this course has been the best thing to happen to me in the past year and a half!
Interested in joining our Customer Support  programme? Applications are now open: Apply now