Leinster & Munster
Customer Support
Launch your career in customer support
Are you motivated by talking to new people and customers and solving their problems in a fast-paced environment? Are you excited by a career-path with fast progression options?
Why not try a career in Customer Support with Generation? We'll teach you all the skills you need to get a job in the industry. 80% of graduates from this programme in Ireland are already employed!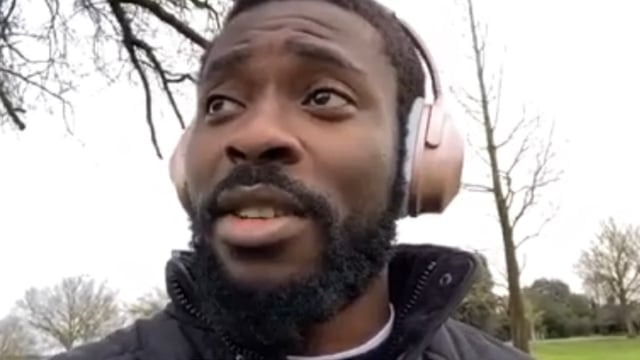 You don't need any existing experience or qualifications to be part of this training programme — Just eagerness to support customers of your favourite high-street brands or organisations and a determination to learn and launch your career!
Free training and qualification: You'll learn all you need to successfully launch your career in Customer Support — as well as the behaviour and mindset skills you need to progress with your career!
Connect with employers: At the end of the programme, Generation will connect you with employers hiring for entry level Customer Support roles, support you through your application, and help you transition into your working life.
Mentorship & Career Coaching: We provide a 1-1 career coaching experience for up to 6 months post program, to identify your personal challenges and work with you to overcome them!
Stand out from the crowd in a highly competitive job market!
Working in Customer Support, estimated average salaries start at €23K. After just 2 years, you can expect to progress into other roles with a salary increase up to €30K. These follow-on roles include technical specialist, team-leader or side-steps into new departments such as marketing or HR.
Previous graduates are now employed with…
Program Length
5 weeks
Monday to Friday, 9am to 5pm
Remote learning
All courses are currently being conducted remotely
Start Date
25 April 2022
Requirements
Aged 18+
Not in education, training, or working regularly more than 16 hours per week
Have the legal right to work & live in Ireland - for non-EU citizens, we can only accept applications from those on a Stamp 1G or Stamp 4 Visa
Live in Leinster or Munster and/or is willing to relocate to commutable areas for job opportunities in employer centres
Available for 5 weeks, and ready to start a full time entry level role in Customer Support straight after the course
Delivered in collaboration with:

Coming Soon
Graduates are now employed with...
Skills Earned
Technical Skills
---
We'll help you learn the technical skills with lots of hands-on, interactive sessions. By the end, you'll know:
How to speak to any customer with confidence
Learn the behaviour and mindset skills needed to progress to new career opportunities
Resolve customer problems over the phone, webchat, or email, using a range of digital tools
Behavior & Mindsets
---
In every job, there are key skills that will help you be successful. We'll help you learn how to:
Tackle any problem
Communicate effectively
Manage your time
Work in a team
What your journey will look like
1

Take the first step

Go through the selection process outlined earlier.
Register Interest

2

Get oriented

Complete Generation's orientation process with Generation staff. Together, we'll make sure you're ready to begin class with the resources you need to succeed.

3

Train

Begin your training. Complete all assigned homework and come to class each day ready to learn and engage with your cohort and your instructor.
4

Prepare

As training progresses, you'll work with the Generation team on mock interviews and perfecting your resume.

5

Graduate

Graduate and celebrate your achievement with your friends and family.

6

Advance

Continue to advance your career. Share your successes with the Generation team and stay connected with Generation.
How we prepare you
In a world of job training programs, Generation takes a different approach to help you succeed. Generation instructors and mentors get to know each student and are there with resources, tools, and information if a student encounters a barrier.
Coaching
The instructors and mentors at Generation aren't just teachers, they're coaches who stand by their students through successes and challenges
CV Building
The right CV can open the door to new career opportunities. Generation students learn how to create a CV that showcases their skills and experiences.
Interview Rehearsal
By conducting mock interviews, then providing real-time feedback and coaching, the Generation team ensures that all graduates feel confident and prepared to interview.
Ongoing Support
After graduation, mentors and instructors continue to check in with alums, providing support with the job search and advice for continued success.
Ongoing benefits of Generation
A Trusted Network
Continued contact with the Generation graduate network
Events
Events and workshops to help you keep growing
Give Back
Become a mentor to help others
Support
Troubleshoot your job challenges