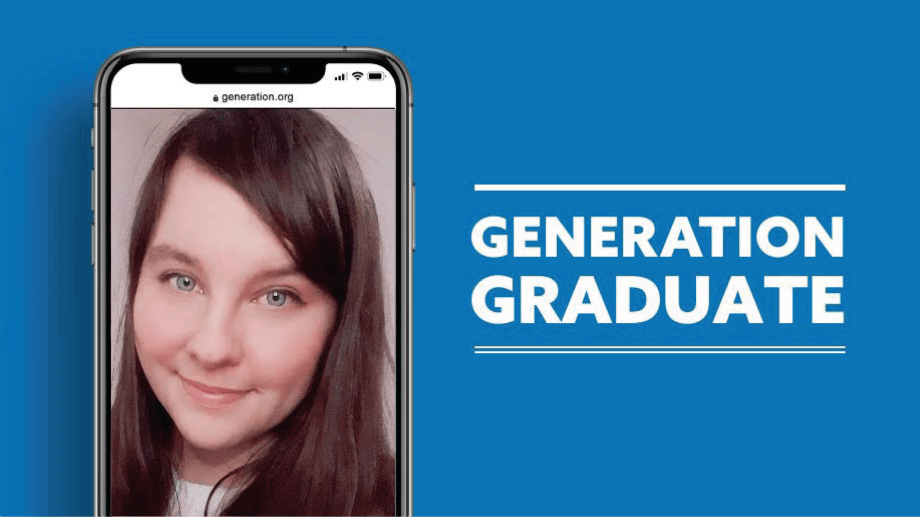 Shannon | Dublin
Shannon had a background in Visual Effects and 3D technology before coming to Generation. Shannon just graduated from the AWS re/Start programme in February 2021. Since completing this interview, Shannon accepted a role as a Junior Cloud Engineer! Read her story below!
Time for a change
Before the Generation programme, I was in Visual Effects and 3D technology. I decided to join the Generation programme to change my career, as I am more interested in the technological side of life. I had been struggling getting into this field, with so much competition out there. 
Never alone
My experience at the AWS restart course has been really, really great. We learned so many technical skills and even more soft skills. Even moreso, we had the incredible support from Grace (technical instructor) and Jenny (mentor) who were willing to help no matter what. If you were stuck on anything no matter how small it is, you're able to come to them to ask for help.  I feel like if I was learning alone, I wouldn't be able to get the help and support that I would have needed.
On the bright side
I am absolutely over the moon that I did this program, because I've seen not just an improvement in my own personal life, but also in my own technical skills as well. Without the AWS re/Start programme, I would still be looking for jobs and probably upskilling through YouTube tutorials. And with this programme, I definitely have seen a big change in my mindset, I'm looking at life a lot more positively, and am benefitting from more structured days. So for example, like I would plan out my days more often than kind of go with the flow, which is what I used to do. 
Looking forward
After I finish this course, I plan on taking my AWS Cloud Practitioner exam, with the goal of applying for Cloud Practitioner, Public Cloud Consultancy and Cybersecurity jobs. I definitely wouldn't have been able to develop these skills to apply for these jobs without this programme. 
Interested in joining our AWS re/Start programme? Applications are now open: Apply now!