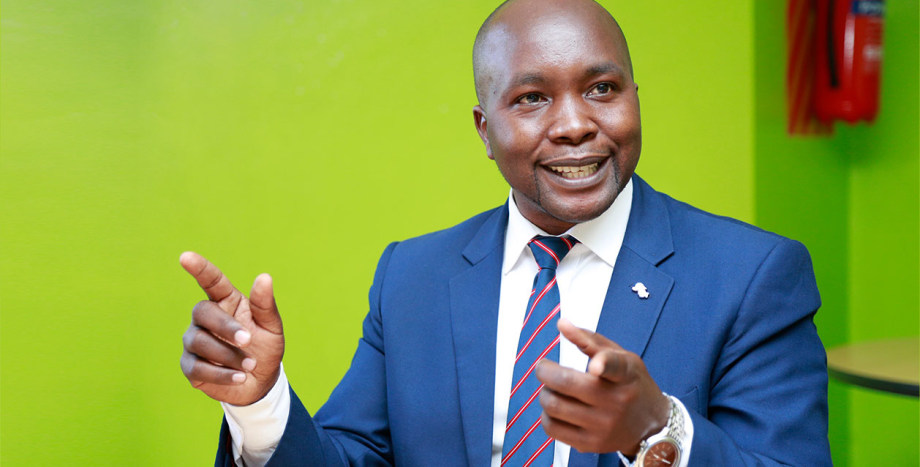 Gilbert Cheruiyot | Gilchery Kenya
Since its launch in 2011, Gilchery has signed on several major banks as clients. Gilchery struggled to find recruits with the right skills to staff its call centers—until it partnered with Generation.
Hard to find: recruits with emotional intelligence
To meet fast-growing demand from banks and other corporate clients, Gilchery needed to recruit dozens of agents for its call centers—but struggled. "Our biggest challenge has been to find the right staff," Gilbert says. "Most young graduates don't have the tolerance and emotional intelligence to deal with indebted customers, who can be highly uncooperative." His company faced high levels of staff turnover: "For every five people I employed, I'd be left with only one after two or three months. It was very frustrating, because we'd spent a lot of time and resources training them."
Bringing the right skills and attitudes
Generation has helped solve Gilchery's recruitment problem, providing the company with job-ready call-center agents. "Generation was able to help me find people with the right attitude, high tolerance levels, and the ability to put up with anything and still remain composed," Gilbert says. "They are able to calm customers down and strike a deal." Generation graduates are also much more likely to stay the course, which has boosted Gilchery's employee retention rate.
Productivity that improves month after month
Generation graduates are also fast learners, Gilbert says: "They are able to catch up very fast. Their productivity is improving month after month. We are able to make more collections than before, which is making our clients happy." As a result, Gilchery's revenues and creditor book have grown rapidly. "We are paid based on what we really recover", Gilbert says. "It is the very purpose of our existence, and the basis of the trust that clients have given us."
Making Generation a long-term partner
After hiring 15 Generation graduates and seeing their impact on the business, Gilchery hired 25 more. Then, as the company continued to grow rapidly, it asked Generation to develop a customized training program for it—and so develop a steady stream of new call-center agents. "It makes business sense to engage Generation," Gilbert explains. "I get real value from that engagement."