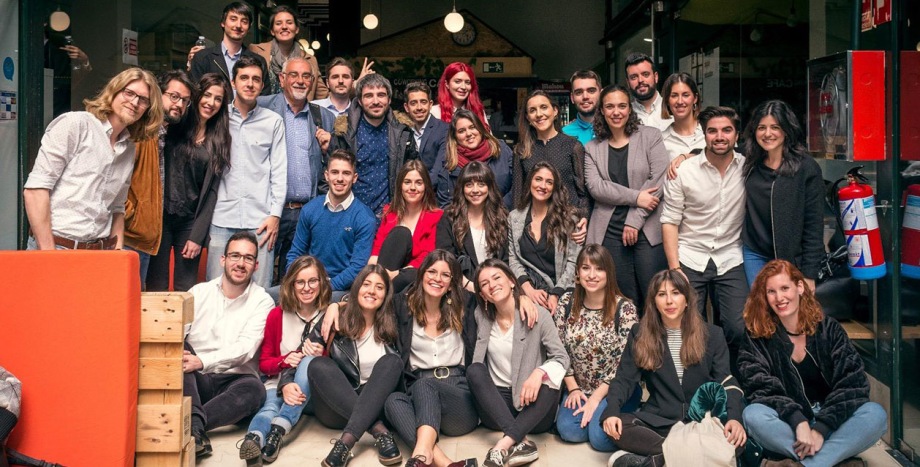 Adrian | Madrid
(English translation follows below)
¿Puede un curso intensivo de 2 meses marcar realmente la diferencia en la carrera de un joven periodista?
La respuesta es un rotundo SÍ. El pasado viernes 22 de marzo di por finalizada mi formación en Marketing Digital y Branding con la iniciativa Generation Spain y la Fundación INCYDE. Dos meses en los que, a costa de alguna que otra cana más, he conseguido eliminar mi 'miedo' al SEO y al SEM, bucear en el mundo de las Social Ads, Google Analytics… Y sobre todo, dos meses en los que he vuelto a conectar con mi pasión por comunicar.
Se lo debemos todo al cuerpo de profesores, con especial mención a Patricia R. Cima. En toda mi vida académica y profesional no recuerdo haber conocido otra persona con la dedicación que demuestra Patri por sus alumnos. Su forma de trabajar me ha removido e inspirado profundamente.
Y qué decir de mis compañeros. 29 jóvenes de carreras diversas, llenos de talento, frescura y ganas por dar un golpe en la mesa en un mundo laboral que de momento les ha dado la espalda. No os podéis hacer a la idea de lo mucho que me voy a alegrar con cada mensaje de Whatsapp o notificación de LinkedIn que me avise de que alguien con muy buen ojo ha confiado en vosotros.
¡Gracias! Mila esker denoi, benetan.
******
Can a 2-month intensive course make a difference in a young journalist's career?
The answer is a resounding yes. Last Friday, March 22, I finished my training in Digital Marketing and Branding with Generation spin and the INCYDE Foundation. Two months in which, not without difficulties, I have managed to eliminate my "fear" of SEO and SEM, dive into the world of Social Ads, Google Analytics… And above all, two months in which I reconnected with my passion for communicating.
And what can I say about my colleagues? Twenty-nine nine young people of diverse backgrounds, full of talent, freshness, and desire to take on the labor world that for the moment has turned its back on them. You can not imagine how happy I'm going to be every time I see a WhatsApp message or Linkedin notification that tells me that an employer with a very good eye has trusted you.
Thank you