Ireland
IT Support with Cyber Security
This programme has been developed in partnership with Microsoft and kindly supported by Rethink Ireland and M1 Skillnet.
Want to launch your career in cyber security but don't have prior IT experience or education and don't know where to start?
Don't have a degree? Don't worry we do not select on past educational background and our courses are designed for people without previous tech experience or education. 
Join Generation's free bootcamp to build your confidence in a supportive environment and land your first job in IT Support with the tools to progress into in-demand cyber security roles within 3-5 years.
Benefits to you:
At NO cost you you, gain all the skills you need to kickstart a career in the IT Support industry

Teach you how to progress your career into high paying €65K+ cyber security positions with numerous (and growing) opportunities!

Average estimated starting salary from €25-30k in IT Support and

€35k+

progressing as a Network Engineer, Desktop Engineer or System Administrator 

Gain access to a career in technology, one of Ireland's fastest growing sectors.

No previous qualifications or experience needed, only an interest in this career choice!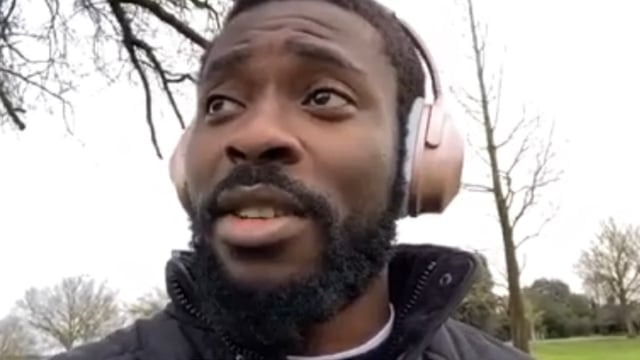 How it works:
Free training: Over 9 weeks, you'll learn how to successfully launch your career in IT Support and the skills needed with our dedicated Curriculum team.
Cyber Security

: learn specific security technical skills around networking, configuring accounts and many more to help you stand out from the crowd.

Mentoring (on programme and 6 months after): You will receive one to one mentoring support throughout the programme and for 6 months after to support your journey int employment.
Connect with employers: At the end of the programme, we will connect you with employers with live vacancies and help you with your employability such as CV writing and mock interviews.
Key Information:
Application Stages: Please see below for more information on how to get involved.
Insight into IT Support: Scroll down below to watch a video, which gives you an insight into this profession.
Contact details: Any questions, please email us at irelandteam@generation.org and we will be happy to help!
Career paths
Cyber Security pathways –

 we will teach you the different career pathways and qualifications so you could be looking at a job as a cyber security analyst or penetration tester within 5 years of your first job in IT Support.

Enhance your earning potential – IT Support specialists with cyber security skills can earn €10-20k more after just 5 years of experience
Are you currently receiving jobseeker payments from INTREO?
INTREO customers can continue to receive their jobseeker payments while taking part in a Generation Ireland programme. To make sure your payments continue, you should:
Receive an offer from Generation for your chosen boot-camp programme

Submit a completed Education, Training and Development application to your local INTREO centre, along with a copy of your Generation offer email

Receive written approval from your INTREO centre before starting day one of your Generation programme
INTREO state that to continue receiving jobseeker's payment, you should be:
aged over 21 and in receipt of a jobseeker's payment for 6 months. 

OR aged between 18 and 20, and have not been in formal education for 2 years, plus 6 months in receipt of a jobseeker's payment. 
If you don't meet these criteria, you can still apply to a Generation programme but you won't be able to continue receiving jobseeker's payment. 
During your programme, you will then continue to receive your normal weekly payment, the availability condition of your jobseeker's payment is waived, and you are not required to sign-on the Live Register.
Program Length
9 weeks
Monday to Friday, 9am to 5pm
Remote learning
Online classroom with live instructor
"Lack of a degree means nothing when taking part in a generation bootcamp. The generation bootcamp has changed my life completely, not only am I confident in a professional environment but I am also in a job I never thought I would be able to get into a few months ago."
Ben, AWS re/Start Learner - August 2022
Start Date
19 March 2024
Requirements
Aged 18+
Not in education, training, or working regularly more than 16 hours per week
Have the legal right to work & live in Ireland - for non-EU citizens, we can only accept applications from those on a Stamp 1G or Stamp 4 Visa with 12 months or more remaining
Live in Ireland and - if applicable - is willing to relocate to commutable areas for job opportunities in employer centres
Available for 9 weeks, and ready to start a full time entry level job straight after the course
Up to €30k average estimated starting salary
Delivered in collaboration with: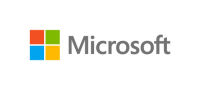 Coming Soon
Skills Earned
Technical Skills
---
We'll help you learn the technical skills with lots of hands-on, interactive sessions. By the end, you'll know:
How to diagnose and resolve hardware and software problems across the latest technologies
How to configure and install networks and operating systems with the right security
The behaviours and mindsets needed to progress to new career opportunities
How to provide excellent customer communication
Behavior & Mindsets
---
In every job, there are key skills that will help you be successful. We'll help you learn how to:
Work in a team
Communicate effectively
Adapt to different situations
Ongoing learning and development
What your journey will look like
1

Take the first step

Go through the selection process outlined earlier.
Register Interest

2

Get oriented

Complete Generation's orientation process with Generation staff. Together, we'll make sure you're ready to begin class with the resources you need to succeed.

3

Train

Begin your training. Complete all assigned homework and come to class each day ready to learn and engage with your cohort and your instructor.
4

Prepare

As training progresses, you'll work with the Generation team on mock interviews and perfecting your resume.

5

Graduate

Graduate and celebrate your achievement with your friends and family.

6

Advance

Continue to advance your career. Share your successes with the Generation team and stay connected with Generation.
How we prepare you
In a world of job training programs, Generation takes a different approach to help you succeed. Generation instructors and mentors get to know each student and are there with resources, tools, and information if a student encounters a barrier.
Coaching
The instructors and mentors at Generation aren't just teachers, they're coaches who stand by their students through successes and challenges
CV Building
The right CV can open the door to new career opportunities. Generation students learn how to create a CV that showcases their skills and experiences.
Interview Rehearsal
By conducting mock interviews, then providing real-time feedback and coaching, the Generation team ensures that all graduates feel confident and prepared to interview.
Ongoing Support
After graduation, mentors and instructors continue to check in with alums, providing support with the job search and advice for continued success.
Ongoing benefits of Generation
A Trusted Network
Continued contact with the Generation graduate network
Events
Events and workshops to help you keep growing
Give Back
Become a mentor to help others
Support
Troubleshoot your job challenges