Mona Mourshed interviewed in Independent (UK)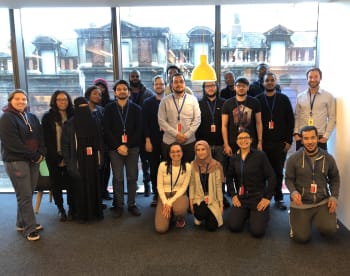 Excerpted from an article that appeared in Independent (UK).
After coronavirus some companies will see a demand increase while others may shut down altogether, writes Zlata Rodionova. But Mona Mourshed is looking to find people new careers with news skills and create employment ecosystems.
For years, there's been a widening gap between the skills that companies need, those that workers have, and those given by education providers.
As a result, close to 1 million young people are not in education, employment or training — and that's just in the UK. Yet employers have a hard time filling entry-level jobs, with 40 per cent saying a skills shortage is the problem.
Mona Mourshed, president and CEO of Generation, a youth employment non-profit founded by McKinsey & Company, wants her organisation to bridge that gap. Generation is on a twin mission to provide young people with training and thriving careers while helping companies find the talent they need, and deliver a return on investment to employers in ter of business outcomes.
Mourshed tells The Independent: "Our question from the start was: is it possible to create a global programme that trains and places learners in careers, that is both cost effective and that has a return in investment both for young people and for employers?"
It turns out it is. Five years later, her efforts have begun to bear fruit. What started out as a "graduating class" of 1,200 students at the end of 2015 grew to over 36,000 graduates across 153 cities in 13 countries including the US, the UK, Spain, India, Mexico and Kenya.