Generation India partners with medical, government, and other organizations to support free course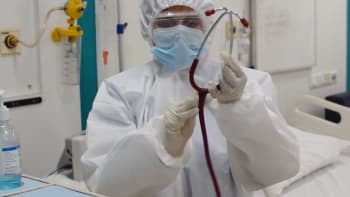 As the coronavirus pandemic creates an alarming situation across the globe, organizations in many sectors in India are mounting an unparalleled response. Generation India has organized a coalition of partners to offer a free online training module for nurses in the fight against COVID-19. The coalition includes Columbia Asia Hospital (medical partner/author), Trained Nurses' Association of India (TNAI), ABP News, Learnet Skills, National Skill Development Corporation and Hosmac.
This free training course is to upskill nursing staff working with or likely to work with COVID-19 patients. The lessons offer practical, demonstration-based, and immediately applicable support in the areas of:
Infection Prevention and Control in COVID-19 crisis
Use of Personal Protective Equipment
Role of Nurses in handling COVID-19 patients
Taking Care of Self
Generation India created the online learning experience, showcasing content from leading clinical and medical experts. The course provides a series of assessments to confirm learning outcomes and a completion certificate.
The course is divided into four modules with a total duration of 3.5 – 4 hours. It equips healthcare professionals who complete it to more effectively manage COVID-19. In association with TNAI and other private hospitals in India, the coalition aims to train more than 100,000 nurses (countrywide) through this online learning module.
The course is available online and will be disseminated through multiple sources such as nursing associations, healthcare industry association, individual hospitals/clinics, and state-run public healthcare facilities.
Learn more on Generation India's COVID-19 page